Mint Museum of Art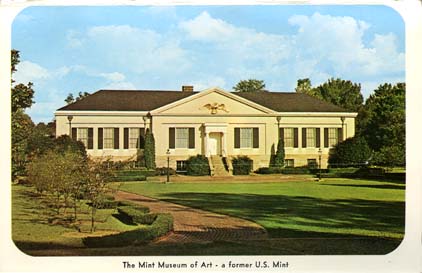 The Mint Museum of Art is located on Randolph Road. (The structure is the original United States Mint that once located on West Trade Street.) It was moved to its current location sometime in the 1930s and opened in 1936 as an art museum. Today it houses great works of art.
Image Path:
/sites/default/files/ncrImageGallery/CP_2012_04_551c_00.jpg
Copyright:
Aerial Photography Services, Inc.
Photographer:
Aerial Photography Services
Table of Contents
|
Request Images