Senator William A. Graham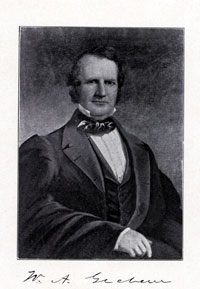 .
William A. Graham (1804-1875) served in the United States Senate from 1840-1843; Governor of North Carolina (1845-1849) and as Secretary of the Navy (1850-1852).
The illustration is from General Joseph Graham and his Papers on North Carolina Revolutionary History (1904).
Image Path:
/sites/default/files/ncrImageGallery/MIC_2004_08_0203_03.jpg
Physical Description:
Copy of an original 1860 portrait.
Copyright:
Charlotte Mecklenburg Library
Table of Contents
|
Request Images